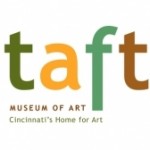 CINCINNATI — From the stunning array of richly embroidered Chinese robes to a dramatic series by the father of American landscape painting Thomas Cole, the Taft Museum of Art will take visitors on a captivating journey of exploration during its 2013-2015 season.
"This season promises something for everyone," says Deborah Emont Scott, director/CEO, Taft Museum of Art. "Everything that we are showing connects in compelling ways to the original Taft collection. We are delighted to bring to the community major works that people can't see anywhere else in the region."
The prominent Fifth Third Gallery opens with Telling Tales: Stories and Legends in 19th-Century American Art (September 20, 2013 – January 12, 2014). Spanning from the colonial period through the Civil War, 46 paintings and 7 sculptures highlight the American fascination with narrative art. From the collection of the New-York Historical Society, the exhibition includes paintings by such giants of early 19th-century American art as Benjamin West, William Sidney Mount, and Eastman Johnson as well as others being shown for the first time in decades.
"Before television and movies, art offered up riveting narratives from history, literature, daily life, and current events. With its broad range of topics and stunning depictions of humanity, this exhibition will appeal to art lovers, history buffs and anyone who enjoys a good story," says Deborah Emont Scott.
"As an institution that has often been the site of the convergence of history, art, and politics, the Taft is an ideal place to see an exhibition that traces the development of the emerging American spirit and its separation from European traditions," says Lynne Ambrosini, chief curator, Taft Museum of Art.
The Taft continues its tradition of supporting the work of living artists with Landscape Re-Framed: Sculptures by Celene Hawkins (August 2 – October 20, 2013) in the intimate Sinton Gallery. Cincinnati based artist Celene Hawkins' new series of sculptures resonates with the Taft Museum of Art's European landscape paintings. Hawkins' exhibition draws upon the botanical motifs found in gilded decorative frames, as well as the landscapes ensconced within. Within these structures, Hawkins incorporates her vision of the modern landscape, which both echoes and challenges the ideal presented in 19th-century painting. Support provided by The Suzanne M. and Robert L. LaBoiteaux Family Foundation.  
Visitors will be swept into the festive mood when holiday favorite Antique Christmas at the Taft Museum of Art (November 8, 2013 – January 5, 2014) returns. This annual display is a treat for children of all ages, with Christmas trees, vintage dolls, ornaments and decorations set up throughout the historic house. Christmas-themed magazine covers and calendars from the era during which the Tafts lived in the historic house will also be displayed.
"I'm so pleased that Antique Christmas has become a part of an annual tradition for many families," says Deborah Emont Scott. "The feather trees, delicate glass and paper ornaments offer visitors the chance to experience and appreciate the artistry of craftsmen from earlier generations."
 
Threads of Heaven: Silken Legacy of China's Last Dynasty (February 7 – May 18, 2014) will feature a stunning array of richly embroidered robes, accessories and textiles from the imperial rule in China. The exhibition in the Fifth Third Gallery will provide a context for the Taft's porcelains, which share many of the same decorative motifs and symbols, such as the elegantly ferocious Imperial dragon. Objects include Imperial silk robes, hats, fans, armbands, rank badges, jewelry, shoes and wall hangings.
In the 1920s and 30s, the collector Charlotte Hills Grant acquired scores of Chinese imperial garments and textiles. She later donated them to the Denver Art Museum, which organized this exhibition and presented it there in 2012. According to Lynne Ambrosini, "The exciting thing about this exhibition is that most of the works have never been seen since they were collected in China in the 1920s and 30s."
Treasures can as often be found in small frames as in large ones in Small Paintings from the Taft Collection (February 21 – June 15, 2014) in the Sinton Gallery. This group of diminutive oils features landscape, portrait, and figure paintings by eighteenth- and nineteenth-century artists from the United States, France, and Holland. The exhibition unveils a portrait study of an Italian woman by nineteenth-century Cincinnati artist Frank Duveneck, a recent gift to the Taft collection from Mr. and Mrs. Stanley Cohen.
The season continues with a landmark in American cultural history — America's Eden: Thomas Cole and The Voyage of Life (June 13 – September 14, 2014) in the Fifth Third Gallery. Thomas Cole's celebrated four-part allegorical series, The Voyage of Life (1839–40), portrays a man progressing through four life stages.
"We are delighted to be able to show this grand-scale romantic landscape series to visitors of the Taft. This quartet of monumental and beautifully painted pictures has rarely left its home, the Munson-Williams-Proctor Art Institute, in Utica, New York," says Deborah Emont Scott.
An additional 41 American landscape paintings and works on paper from the Art Institute's permanent collection will accompany Cole's series, including outstanding landscapes by Asher B. Durand, Frederic E. Church, Jasper F. Cropsey, and George Inness. Together, they demonstrate in dramatic visual terms the influence and cultural significance of Cole's pictures. Cole and these friends and followers established American landscape painting.
In the Sinton Gallery, acclaimed artist Kehinde Wiley will display his latest series, Memling, (July 11 – October 15, 2014). His portraits address the image and status of young men of color. Organized by the Phoenix Art Museum, the exhibition features eight paintings by Wiley based on the work of Hans Memling (1430–1494), the Flemish master of the Northern Renaissance.Wiley's paintings reinterpret Memling's works, replacing the austere fifteenth-century figures with the engaging, bold subjectsof young black men in street clothes.
"These small-scale, highly detailed paintings command close viewing and create an intimate environment in which to contemplate the power of the individual," says Tamera Muente, assistant curator, Taft Museum of Art.
The season culminates with French Twist: Masterworks of Photography from Atget to Man Ray (October 3, 2014 – January 11, 2015) in the prominent Fifth Third Gallery. This exhibition surveys the transition from late 19th-century photography, with its lingering realist perspective, through the formal experiments of modernists in the first decades of the new century, to the startling world of Surrealist photography in the 1930s. It includes work by international photographers who worked in Paris in addition to French nationals. Featured are vintage prints by some of the greatest names in photographic history: Eugène Atget, Jacques-Henri Lartigue, Brassaï, Ilse Bing, Henri Cartier-Bresson, Bill Brandt, André Kertész, and Man Ray. This exhibition is supported in part by FOTOFOCUS.
Exhibition support is provided by Ellen and George Rieveschl Endowment, Warrington Exhibition Endowment, Chellgren Family Endowment Fund, and Docents of the Taft Museum of Art. The season sponsor is The Carol Ann and Ralph V. Haile, Jr./U.S. Bank Foundation.