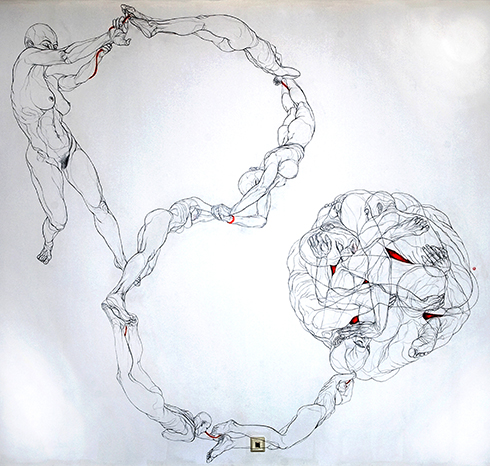 Lower East Side, NEW YORK CITY:
December 12-January 17, 2014 xxx
Dacia Gallery proudly presents its Annual Holiday Celebration and Black & White Group Exhibition:
This show offers an eclectic mix of contemporary artists working only in black & white,
from renowned realist painters to rising stars in the art world. The selection encompasses a variety of small to medium-size works that form a mosaic of figures, portraits and abstract imagery executed in oils, charcoal, graphite and mixed media. Come celebrate the holidays with us and meet some of today's most inspiring artists!
Opening Reception:
Thursday, December 12, 6:00-9:00pm
Suggested Attire:
Please dress up in black & white if possible
Meet the Artists @ Opening Reception:
Artist talk and intro @ 7:30pm
FEATURED ARTISTS:
Carla Berger, Rachel Burgess, Niamh Butler, John Cahall, Joseph Cavalieri, Bob Clyatt, Mary Cook, Jamie Greenfield, Pressa Hall, Christian Johnson, Sol Kjøk, Ruth Kleinman, Dana Kleinman, Nikolina Kovalenko, Seung Jong Lee, Heather Morgan, Francis Nguyen, Shari Rubeck, Victoria Selbach and Mike Selbach.
DACIA GALLERY
53 Stanton Street, New York, NY 10002
(917) 727-9383