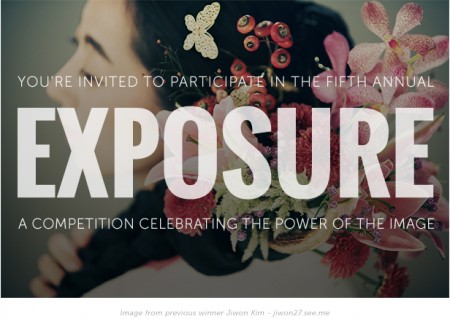 Photographers of all levels and styles are invited to participate and be considered for over $100,000 in awards, including a world-class NYC Exhibition and a dream getaway to New York determined by our jurors from Monocle Magazine, MILK Studios, Lens Culture, W Hotels & more.
EXPOSURE is your chance to show your work in the gallery of one of the most respected organizations in photography. International Center of Photography – (ICP) is the world's leading institution dedicated to the practice and understanding of photography and the reproduced image in all its
forms.
ICP has hosted works from world renowned photographers and institutions including Zoe Strauss, Harper's Bazaar, Lewis Hines, and Robert Capa, to name a few.
If Awarded the Grand Prize you will receive:
A four-week solo exhibition in New York City
A celebration of your work at the International Center of Photography
Travel to NYC and luxury accommodations at the W Hotels Downtown
An online feature published by See.Me promoted to hundreds of
thousands of viewers.
Worldwide exposure for you and your work
You can visit their website for information.